Is Software As a Service hype or real. Microsoft Exchange Server Hosting is not only real, but extremely cost effective.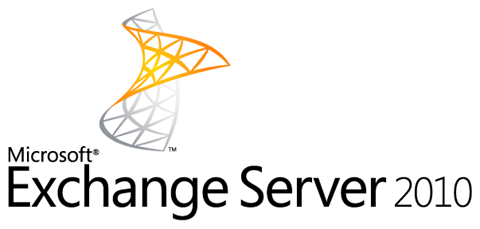 I've worked with organizations with anywhere from 25 to 10,000 people using Microsoft Exchange. All of them having to deal with users in multiple countries and locations. It used to be simple to host an Exchange server. If you had a spare server, just install it, do a few simple configurations, and you were done. Reboot it once year just for good measure.
Then SPAM started flooding the servers, so we put SPAM filters on. Then more SPAM, more and more filtering software. Then patches and hot fixes, monthly, then weekly. Then new government regulations on email, data retention and archiving came into force. Then Microsoft decided you couldn't run Exchange Server on a domain controller. That was when I decided the cost of hosting an Exchange Server for a small organization was too much. I looked for some alternatives.
POP / SMTP mail is cheap, but doesn't provide the synchronization (on the web, on the laptop, on the desktop), or calendar coordination between teams that Exchange does.
With hosted Exchange Services running $9-$14 USD per use per month for 2 – 3 GB of storage per mailbox, it was a no brainer. You can figure the total cost of ownership for hardware + maintenance + redundancy costs and it doesn't take long to see the cost savings for a hosted service. I came up with for cost comparisons based on my experiences in using Exchange. This isn't some fancy ROI calculator, and of course your mileage may vary. I factored in the total cost of all administration time for all maintenance on Exchange servers, in addition to the hardware and licensing costs.
Less than 60 users, go with hosted Exchange services. When you add the administrator maintenance costs of SPAM filtering software, Exchange, and anti-virus software, hosted exchange is, always cheaper.
More than 60, less than 100 users, think about hosted Exchange services. If all users are in one location, it can make sense to go with your own Exchange Server. If users are distributed geographically, that means multiple exchange servers / VPN's, and more maintenance and hardware, all driving up the cost and thus making Hosted Exchange Servers look more attractive.
More than 100 users, host your own Exchange Servers.
If a company buys it's own hardware, it must depreciate it over time. As an added benefit, with a hosted service there is no initial capital outlay, only a per month charge. As the number of users increases or decreases, the cost goes up or down accordingly.
The hosted Exchange services provide Secure Transports (Https, RPC over Https) so email is secure (as it can be). Hosted Exchange Providers also provide data retention services (usually at some incremental cost) that conform to federal regulations. If your a small company, do you have the expertise to cover all the following regulations? SEC Rule 17a-4; NASD Rules 3010, 3013 & 3110; NYSE Rules 342, 440 & 472; RIA SEC Rules 204-2 & 206(4)-7; IDA Bylaw 29.7; FSA, Sarbanes-Oxley Act; HIPAA; GLBA; PIPA & PIPEDA; Patriot Act; Data Protection Act, Basel II, FERC; FCC and more. Most hosting Exchange service providers can support those regulations.
In our organizations the best plans we had were four hour, standard business hours recovery times. This meant that if the main server on the east cost failed after hours someone on the other side of the world would have to wait a day before they could get back to using email. With hosted Exchange services, we get 24/7 availability. There are some down times for server maintenance, but it's scheduled and notified in advance (usually at 11:00 PM EST, so no one has complained yet).
I've use Sherweb hosted Exchange services since 2008. I've been extremely happy with the service.
What's the one downside to hosted Exchange Services. There are additional charges per month for email forwarding to an external address. Also additional charges per month for each SMTP user account ($1 / mo) add up. There are also additional charges per month for each "resource" mailbox used for scheduling (like a conference room). And, there are additional charges for Blackberry users. All these need to be taken into account when planning the budget for using a Hosted Exchange Service, but they are often still significantly cheaper than hosting Exchange on your own.
Ballpark costs used in estimating: $2000 server depreciated over 4 years. $1600 in OS and Exchange software. $2500 for installation, setup, and configuration (one time). $5,500 per year for Exchange / Windows server maintenance, updates, backups, monitoring, and support.
References