If you have accidentally pressed SHIFT-DELETE in Outlook 2003 and erased an important item and need to recover it, this is a summary of how to restore the item before it is permanently deleted.
Act Now
Don't panic (just yet). The Exchange server on where your item was stored most likely still has your item. All you need to do is coax the Exchange Server into restoring your information into your folder where the item originally existed. Typically, the default retention time in Exchange 2003 is configured for seven days.
To configure the Microsoft Exchange 2003 retention time on the Exchange 2003 server:
Using the Exchange System Manager, expand the Administrative Group, Server, and Storage Group
Select the Mailbox Store, right click, select properties.
Select the limits tab on the Mailbox Store Properties.
Set the Deletion settings (Keep deleted items for (days).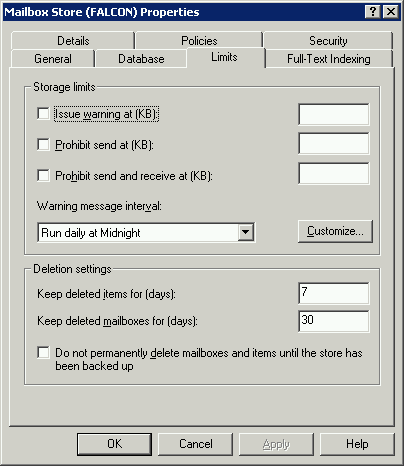 Change the Registry
The following registry value when set on the client computer will allow you to use Outlook 2003 to recover the hard deleted item.

[HKEY_LOCAL_MACHINE\SOFTWARE\Microsoft\Exchange\Client\Options] 
"DumpsterAlwaysOn"=dword:00000001 

You can obtain a copy of the registry file that has these values set by downloading it and saving the extension as .reg.
Recover the Items in Outlook 2003
Now the registry is configured on the Outlook 2003 client to allow recovering items, you can proceed with high hopes of recovering that needed item.
Restart Outlook 2003.
Select Tools
Select Recover Deleted Items (which should appear after the previous registry change).
You can now select the item which was hard deleted and restore it to it's original folder.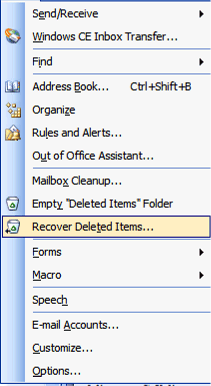 References